Submitted by

Alloy

on Sat, 07/30/2016 - 20:59
I have been tinkering with the post-show playlist practically from the show's inception. There have been several notable iterations, especially over the course of the last few months. Aside from sharing what was played, links to more info about the artist, and how to listen to the tracks, which are all important, my vision was to offer more info, links and context. Well, a new version is available beginning this week—the fruits of my latest tinkering. This is closer, not perfect(!), to what I have been trying to offer since I started posting the music played after each show. It is still very much a work-in-progress. The changes are subtle but significant. Probably more of seismic workflow change on my end and perhaps not detectible on your end. I have modeled this latest version in such a way, under and above the hood, so to speak, enabling me to create both on and offline the playlist for the week. Huge! This means the whole process unfolds more naturally and organically. It also means I can weave more things into the playlist than just what was played. I can add additional links, more resource connections including videos and such, all with an an eye toward providing more context to the music featured/played each week. In this age of subscription music, context has taken a huge hit and is not nearly as much in the mix. I am a big proponent of context when it comes to music and I look forward to evolving the list over the weeks ahead so it is more congruent with what I mean by contextualizing the music. Finally, the playlist, delivered in this new way, will also stand as living and breathing archive of the process of doing/creating the show. Though ultimately more work on my part, I have finally created a way of pulling all this together that is logistically more fluid with fewer points of workflow friction. Some day, perhaps not too far in the offing, I will post about how I do what I do to make this little musical universe happen. The tech geeks (of which I am one!) will perhaps find it interesting. Till then, as always, thanks for reading and listening!
---
"I'm All For You" by the Joe Lovano Quartet
In 2004 Joe Lovano released a studio album titled, I'm All for You with a lineup that featured not Lovano on sax, the late pianist and jazz legend Hank Jones, bassist George Mraz, and the late (also a true jazz legend) drummer Paul Motian, who was a frequent collaborator of Lovano's. Post-recording of that album, the band hit the road to do a European tour in 2005 with Lovano's "working drummer" Lewis Nash filling in for Paul Motion on drums. That configuration: Lovano, Mraz, Jones, and Nash became what Lovano refers to as his truly "Classic Quartet." This album is a time capsule of that band. Recorded during the 2005 Newport Jazz Festival, it stands as a living record of the power of this quartet. Sadly, it will never be repeated given both the passing of Hank Jones and Paul Motian. For this week's show I have selected the title track from that 2004 release, "I'm All For You" played live at Newport from 2005.
---
"Blackwing Palomino" by the Fred Hirsch Trio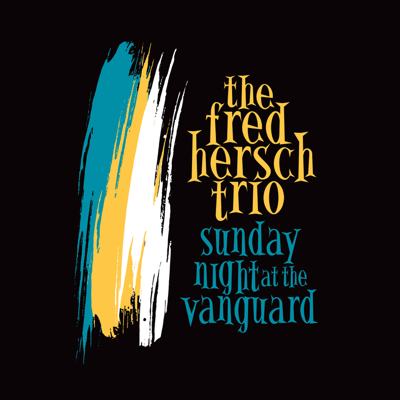 I have to admit, I love the imagery the title suggests—a black-winged palomino horse. A bit of magic realism, perhaps? At least that is my take on the title—a great visual image. I know there is also a "palomino blacking" pencil that is highly regarded by analog writers (music composers?) of the world. Perhaps this is just some good 'ole word play. Either way, musically, this track illustrates beautifully a trio performing with confidence and clarity. Add to it the historic setting of the Village Vanguard and the tracks on this album make one think, in all the right ways, of another trio classic, the great Bill Evans' Live at the Village Vanguard. Play both and you will get a thorough education in the power and simple elegance of what make the classic trio: piano, bass, and drums a creative launchpad for amazing musical explorations.
---
"Little Rootie Tootie" by John Beasley
John Beasley's latest work John Beasley presents MONKestra, Vol. 1 is quite wonderful. Take the unique compositional style of Monk, with its syncopated call and response melody lines and add the fullness of a big band, and mix it with dash post-modern arranging and you create the better parts of this release. I have featured the first three tracks of this album previously, the Monk classics: "Epistrophy", "Skippy", and "Oska T." that all hit the notes that I mentioned previously. This version of "Little Rootie Tootie" illustrates another side to this album—great arranging, not quite as adventurous as the album openers, but still a muscular big band grooving and funking their way through a great big band composition and chart. Enough syncopated twists and turns, layered melodic calls and responses to hold the ear and pay homage to Monk's unique style.
---
"Prepaid Funeral" by Wayne Horvitz European Orchestra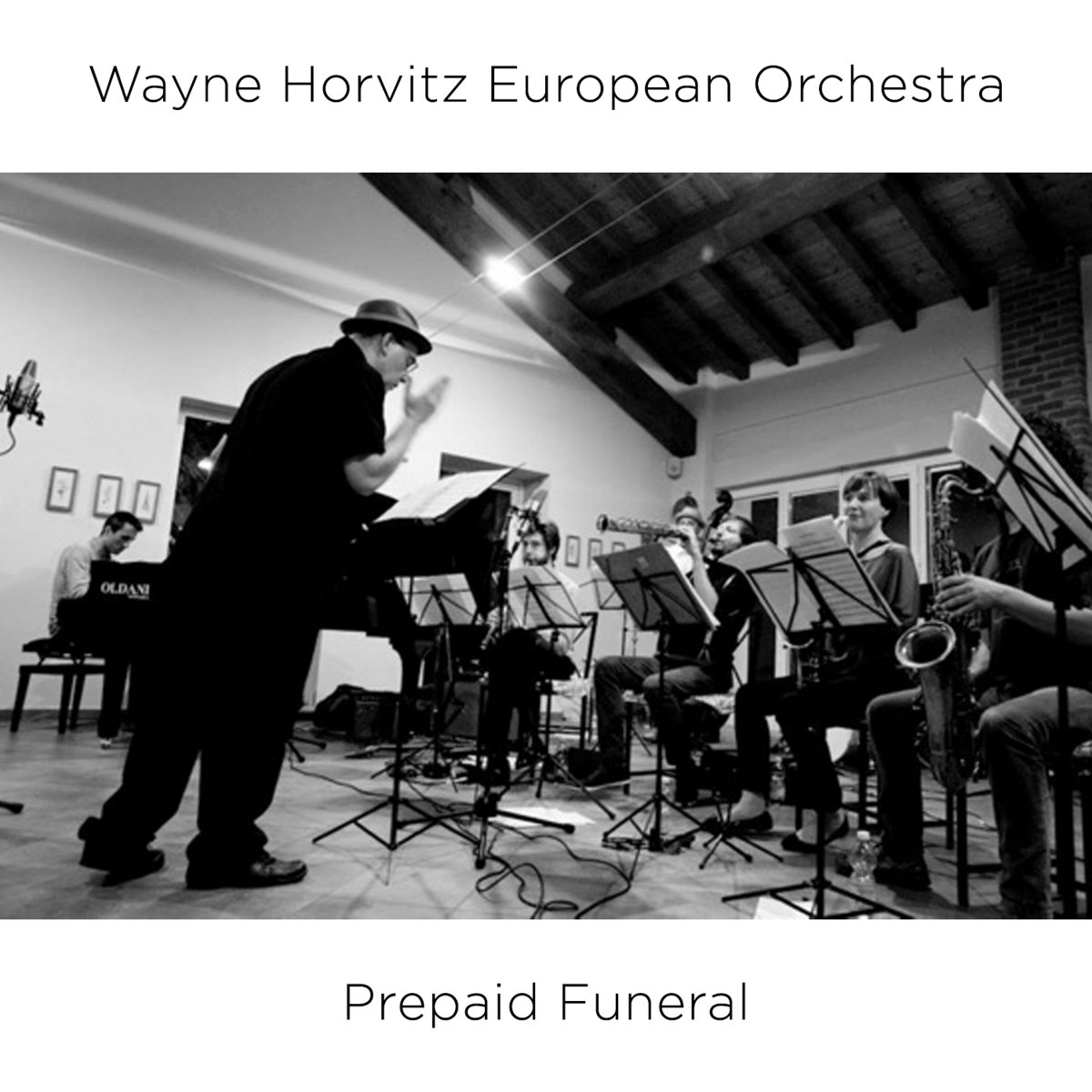 This is the latest "free download" offered as part of Wayne Horvitz's "52 Weeks of Downloads" offering select releases at a "name your price" cost. The offer is not forever, so visit this page soon if you would like to own this track, which I highly recommend.
A description of this track from Wayne Horvitz's bandcamp page:
Today's download of the week is a live version, recorded at the Bimhuis in Amsterdam, of "Prepaid Funeral", as performed by the Wayne Horvitz European Orchestra.
The band came about as part of the Novara Jazz festival. The promoter had heard about the Royal Room Collective Music Ensemble, and he was also interested in an event that celebrated the legacy of Lawrence "Butch" Morris.
I spent 3-4 days rehearsing in Novara and then did a performance, followed by 1 or 2 other shows in Italy. Later that fall the Bimhuis asked us to perform again, as part of their 40th anniversary celebration and concert series.
I was honored to be a part of that, the Bimhuis is one of the great, great venues of the world, and I have fond memories of playing there over the years, and fond memories of Butch at the Bimhuis. To say that the Bimhuis has memories of Butch is an understatement, but I won't go into all that here.
---
"Lady Gabor" by Nels Cline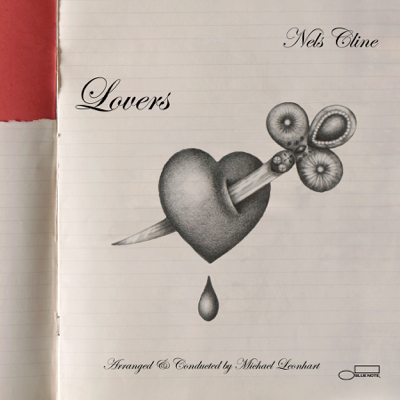 I have been im/patiently looking forward to the release of this album. Why? I am a latecomer to the catalog of Nels Cline and to his unique approach to the guitar. His work with Wilco is now well none, perhaps more "known" than his solo guitar projects. When his latest album arrived this week, ahead of its formal release on August 5th, there were a few pre-released tracks to whet the appetite (and I featured one of them on this show)
At first, I thought that the of this track referred to the late Gabor sisters. But, the magic of the internet pointed me in the direction of this great track by the Chico Hamilton Quintet playing none other than, "Lady Gabor."
Recently, on Alloy, I played another track from this album, "Beautiful Love". One track does not give a full sense of the many subtleties and unexpected twists and turns the music on this album takes. For this week, I chose this track because it illustrates where the music goes when it is cut free from the standard/typical cover song template. I thoroughly enjoy Nels when he lets it fly and paints freely with his guitar sound. This track is one of several that are in that vein.
From Nels Cline and featured in the albums liner notes:
I have been dreaming about, planning, and re-working my rather obsessive idea of this record for well over twenty-five years, and it was always going to be called Lovers. It is meant to be as personal in its sound and in its song selection as it is universal in its endeavor to assay or map the parameters of "mood" as it once pertained, and currently pertains, to the peculiar and powerful connection between sound/song and intimacy/romance. In this, I hope Lovers offers something of an update of the "mood music" idea and ideal, while celebrating and challenging our iconic notion of romance.
---
"Space Love" by Daniel Lanois
Daniel Lanois will be releasing a new album, "Goodbye to Language" on September 9th. His most recent album "Flesh and Machine" released in 2014 is start to finish a sonic and texture tour de force. This track as well as "Iceland" are favorites, but I really could have selected any of the tracks from this excellent album.
There is also an excellent "NPR Tiny Desk Concert" with Lanois where at least one of the "Flesh and Machine" tracks were played live. You can view that performance here. You can also watch it below:
This is another great Lanois moment captured on film. It is aptly titled, "Live Jam with Daniel Lanois." I love the seemingly informal moment that is caught as he works with his collaborator, calling out chord changes as they play.
---
"Unfinished Business" by Michel Banabila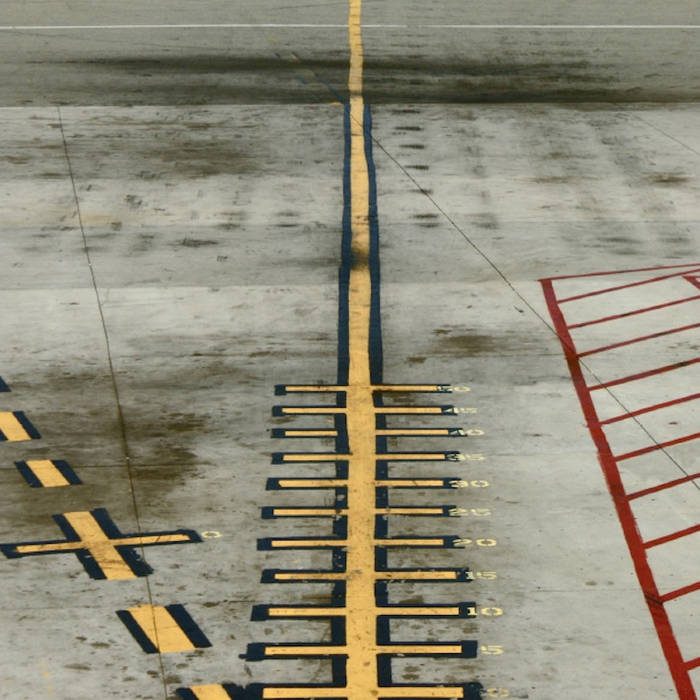 I discovered Michel Banabila's music rather unexpectedly some months back when one of his compositions was featured on one of the seasonal I Care If You Listen mixtapes. It was the track titled, "Vleugels" that caught my ear immediately. A collaboration with artist Oene van Geel. Do check it out. Since that time, and a few email exchanges later with Michel, and having a chance to listen to a few of his latest releases, Michel's work continues to captivate. His works, whether solo or collaborative, include exploring and creating sound(s), rhythms, and subtle, sometimes hypnotic, melodies to create thoroughly engaging compositions. The track featured this week is from his current release Tapu sampler 2016. and gives just a taste of what you will find when you explore his catalog. Physically, this release is a two-disc set that gives a fantastic overview highlighting the more recent work and collaborations Michel has engaged in. It is also available as a download. Highly recommended!
You might consider pairing this song with this track from the 2002 work by John Surman and Jack DeJohnette. As I listened to Michel's "Unfinished Business" this track also came to mind.
---
"Gleaming Being" by Saul Stokes
I discovered this track from Stokes' latest album, Objects and Phenomena while listening to my favorite late night syndicated radio show, Echoes hosted by the inimitable John Diliberto. On the broadcast it was explained that Stokes was a musician into the "process of making music." I took that to mean he leans toward the spontaneous and improvisational when making his form of electronic music. A "process oriented" composer/musician thoroughly appealed to me. What I enjoy about this track is that it is not static and predictable, and takes a number of turns and twists sonically, rhythmically, and texturally as to keep it fresh and engaging. To my ears, the "process" worked.
From Saul Stokes bandcamp site: OP (Objects and Phenomena) is a long play collection of music written between 2015 and 2016. One of the creative rules I attempted when writing this album was to use a small micro loop from whatever track was completed prior. The result is an album of songs that share a collective backbone.
---
"Loom Large" by Dave Douglas
Anyone who knows me and/or listens to the show regularly, knows my deep appreciation for trumpeter Dave Douglas. Dave is an artist that is comfortable challenging convention and pushing the envelope. His catalog is a rich tapestry of unique collaborations and configurations. His latest work has revolved around exploring the a mix of electronic and acoustic instruments to create genre-defying sounds with his co-conspirators: drummer Mark Guiliana, bassist Jonathan Maron, and dj/sound artist Shigeto. At times their work is ambient, ambient-jazz, other worldly, and even groove-based. In all, thoroughly engaging. Their first release was released last year. The latest is the source for this week's track.
---
"Blues For Wynton" by nerve
Drummers of a feather flock together? Well, at least that is true when it concerns my fellow drummer in spirt, my brother. He is responsible for turning my attention to drummer extraordinaire, JoJo Mayer (here and here). He is pretty much a rhythm tour de force and you will want to check out his videos on youtube to get a window into how he approaches playing drums both acoustically and electronically. This featured track from his band nerve is from an EP simply titled, ep4 and it was released in 2012. There are newer releases by nerve, but I especially liked how this earlier track is driven by his energetic and fast-paced drumming. Is it also a poke back at Wynton Marsalis? Might be given Wynton's general less-than-appreciative opinion of electric and electronic jazz. if you like this track, be sure to check out nerve's band camp page.
---
"Inevitable" by Thumbscrew: Mary Halvorson, Michael Formanek, Tomas Fujiwara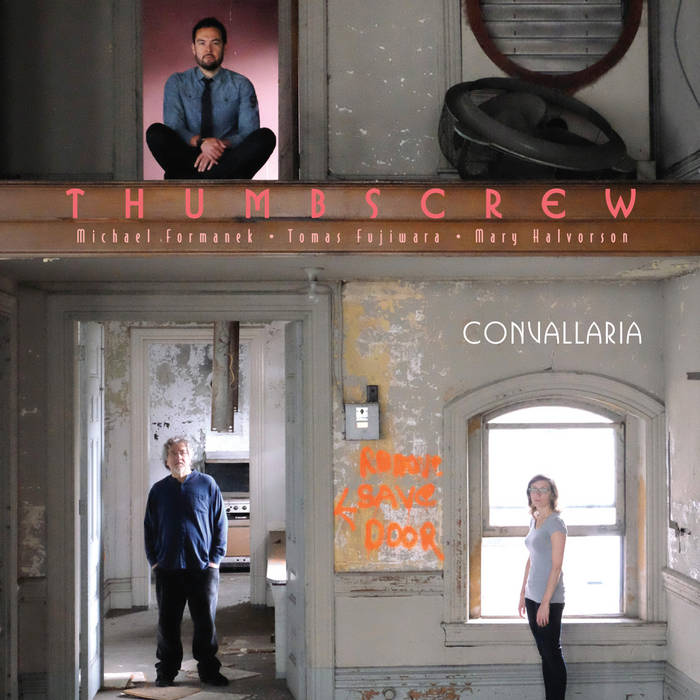 It has been a while since I featured a track from this 2016 release, Convallaria. My oversight! I am fascinated by Mary Halvorson's guitar playing. One of my favorite finds in the last year was listening to the track, "Chelsea Hotel" from her 2015 solo album, Meltframe. The track "Inevitable" from Thumbscrew's 2016 Cuneiform label release features Mary's unique guitar work within a trio open enough to allow the freedom of exploration...and her melody-bending guitar handiwork.
You can also read more about Mary and her approach to playing the guitar here.
---
"Snare, Girl" by Nels Cline
This is another fantastic track from the latest Nels Cline release, Lovers. In creating this new playlist format, I found myself doing more research and learning more and more about the songs featured. This track is a case in point. I discovered that this track is in fact a cover of a really nice Sonic Youth tune, "Snare Girl" from their 1998 release, A Thousand Leaves. Listen to the Nels version and then do yourself a musical favor and listen to the Sonic Youth version, too. Both are highly recommended.
Pair with the original by Sonic Youth:
Also, you can give a listen to Jimmy Page and Robert Plant exploring Moroccan sounds similar (to my ear) to what comes across in "Snare, Girl."
---